The Mitchell Ave aqueduct

Catastrophic failure of a tunnel carrying Mitchell Ave under the canal in 1883 had caused much of the canal to drain and flooded the neighborhood. This wooden structure was a temporary repair - note the number of workmen in bed of the roadway. This area has thick deposits of glacial lake clays, which may have played a role in the failure.
See Towpaths 2010 vol 48 #3.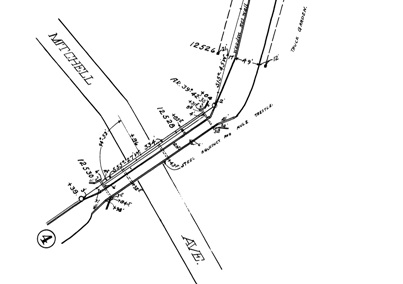 Survey of the aqueduct in 1920. Structure was now steel. [larger image]
Maps Analysis of pond sediment Reconstruction of climate cycles